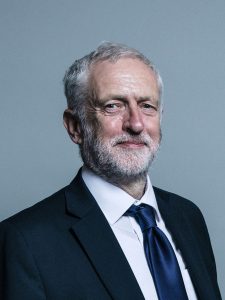 Labour leader Jeremy Corbyn refused five times to say if he wanted to quit the EU.
He declined to answer what his personal choice would be in a vote.
Mr Corbyn spent decades in parliament calling for the UK to leave.
But in 2016 he did back Remain.
He was asked on the Andrew Marr programme to clarify his position.
He said: "I want a close relationship with the EU in the future.
"And we will put that decision to the British people, and I will abide by that decision.
"That's the view we've come to in the Labour Party.
"A Leave option would mean a trade relationship with Europe, and it would mean protection of rights, and obviously that includes protection of the Good Friday Agreement."
Labour's policy is to negotiate a new Brexit deal if it wins the December 12th General Election.
It would then put that deal to a second referendum.
Mr Corbyn said: "We're going to put that choice to the British people, and they will make that decision.
"We'll negotiate within three months a credible, sensible option of Leave, and put that alongside Remain in a referendum."