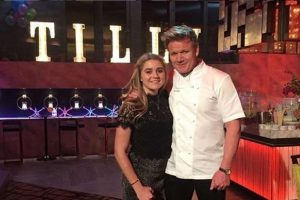 Instagram
TV chef Gordon Ramsay is said to have paid £500,000 for Ed Sheeran to sing at his daughter's 18th birthday party.
The star is Tilly Ramsay's favourite singer.
A party-goer said: "Tilly's bash was next level.
"It was clear Gordon had spared no expense in making sure it really was a night to remember.
"Ed is Tilly's favourite singer, so it meant the world to her that he was there, even though his set didn't come cheap.
"The whole party had a James Bond theme, with drinks topped with her face or the 007 logo and guests encouraged to come in black tie.
"There was even a 007 ice sculpture which you could drink shots out of."