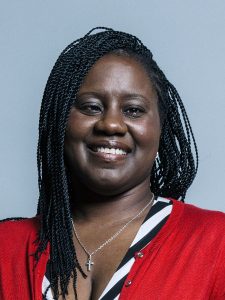 A Labour frontbencher has claimed on expenses for a Remembrance Sunday poppy wreath.
Marsha De Cordova, 43, claimed back the £17 spent on the tribute to the nation's forces.
Ms Cordova, MP for Battersea, said the claim was an "administrative error", and she was "deeply sorry".
Tory MP Colonel Bob Stewart said: "Remembrance Sunday is about remembering those who have fallen in battle for whatever country they fought for as young men and women.
"It is wrong to claim for a wreath to commemorate.'
Ms De Cordova said the claim was lodged with The Independent Parliamentary Standards Authority (IPSA) as a mistake.
She added: "This should not have happened and was the result of an administrative error.
"I am deeply sorry, and I would like to put on record my utmost respect for all those who have sacrificed their lives in armed conflict."