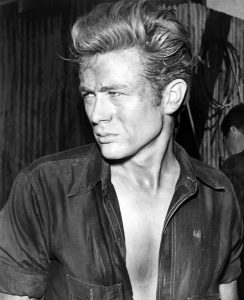 Screen legend James Dean is to star in a new film – 64 years after his death.
The actor will be brought back to life through CGI.
He'll appear in "Finding Jack", an action-packed drama about the Vietnam War.
He plays the part of Rogan, a second lead character.
Dean was 24 years old when he died in a car crash in California in 1955.
He was driving his Porsche 550 Spyder when it hit a truck sideways.
Anton Ernst, Finding Jack co-director, said:
"We searched high and low for the perfect character to portray the role of Rogan, which has some extreme complex character arcs, and after months of research, we decided on James Dean
"We feel very honoured that his family supports us and will take every precaution to ensure that his legacy as one of the most epic film stars to date is kept firmly intact.
"The family views this as his fourth movie, a movie he never got to make.
"We do not intend to let his fans down."
CGI technology will make it possible to refashion Dean's image from photographs and video footage.
Another actor will record his character's voice.
Finding Jack looks at the use of military dogs during the Vietnam War.
It is due to be released in November 2020.