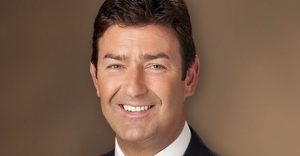 McDonald's top boss has lost his job for dating a fellow employee.
The world-wide fast food chain said its Chief Executive Officer had shown "poor judgement".
McDonald's has a strict company policy that forbids managers having a romantic relationship with "subordinates".
CEO Steve Easterbrook stood down when the affair became known.
The recently divorced father of three admitted he had "made a mistake".
He added: "Given the values of the company, I agree with the board that it is time for me to move on."
The McDonald's board voted for Mr Easterbrook's sacking after a thorough review of the case.
The woman in the relationship has not been named.
Mr Easterbrook, 52, is from Watford, Hertfordshire.
He joined the company in 1993 and became CEO in 2015.
His salary was linked to the McDonald's share price.
Over the last two years he's received more than £29 million as the company's share value has doubled.