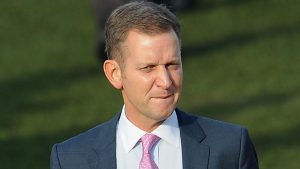 MPs have accused ITV of a "corporate failure of responsibility" after watching behind the scenes film of the show.
The footage, handed over by a whistle-blower, shows guests being "humiliated".
Shot backstage and in dressing rooms, it exposes vulnerable participants "exploited for the purposes of entertainment".
ITV dropped the Jeremy Kyle Show earlier this year after guest Steve Dymond killed himself.
Damian Collins MP, chair of the Digital, Culture, Media and Sport Committee, said:
"What we've seen demonstrates a failure on the part of ITV Studios in its responsibility towards contributors.
"It makes a mockery of the 'aftercare' it has claimed to provide."
Accusations of "corporate failure" could allow legal action against ITV from Mr Dymond's family.
The MPs added the show used "provocative and sometimes abusive language towards participants".
The controversial footage would later be edited out of the broadcast programme.
Psychological advisers were shocked that the level of "humiliation, denigration and provocation".
They said the actions had become "normalised" during production.
Mr Collins added: "It is clear that once the cameras started rolling there was no safe space for anyone in a highly distressed state.
"We've seen one contributor who was extremely upset take refuge backstage only to have a camera thrust in his face to capture him holding his head in his hands."
Kyle refused to appear before the committee.
MPs branded the show as "fake and irresponsible".
ITV Studios refused to comment on the MPs comments, citing it had not seen the backstage footage.
A spokesperson said:
"The physical and mental health of everyone we work with is our highest priority."
Ofcom can't rule on the Kyle show directly since the Dymond programme was not broadcast.
A TV producer hired to film behind the scenes said he was "horrified" by the level of aftercare given to guests whose lives had just been shattered.
Gavin Hill claims the Kyle team "ruthlessly broke" people who went on the programme then tried to put them back together in 10 minutes.
He said: "It was distressing to see so many worlds torn apart and so little done to mend them afterwards."
Gavin said his footage in 2012 was for the show's website and that he often saw guests "in great distress".
He added: "It was shocking the very little amount of ointment they put on these people before they sent them away – the box is ticked; we've done our bit.
"It was like a sticking plaster. I found it horrific watching this take place."