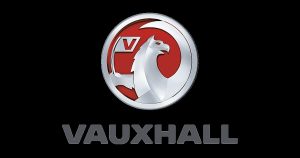 UK Vauxhall workers fear job losses after a proposed merger to create a mega car manufacturing company.
PSA Group, which owns Peugeot and Vauxhall, wants to merge with Fiat Chrysler.
The motor marriage could create a £40 billion company.
It would make it the fourth biggest car manufacturer in the world – behind VW, Toyota and Renault-Nissan.
Between them, PSA Group and Fiat sold nine million cars last year.
PSA Group bought Vauxhall in 2017.
Its Ellesmere Port plant in Cheshire employs 1,000 workers.
Chief executive Carlos Tavares warned in June that PSA was prepared to pull the plug on the plant if Brexit makes it unprofitable.
Des Quinn of the Unite union said:
"Merger talks combined with Brexit uncertainty are deeply unsettling for Vauxhall's UK workforce, which is one of the most efficient in Europe.
"If PSA wants to use a great British brand like Vauxhall to sell cars and vans in the UK, then it has to make them here in the UK."