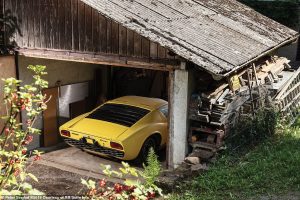 A Lamborghini Miura P400 S stored in a barn has been sold for £1.25 million in London.
The 1969 car had been untouched for years.
However, the vehicle, with just 18,000 on the clock, proved irresistible to buyers at RM Sotheby's.
The car was exactly as it left the factory – making it one of the last in its original state.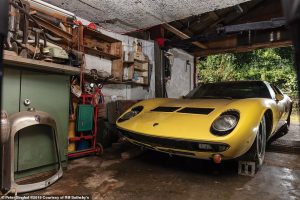 Will Smith, auction manager, said:
"The Lamborghini Miura sold well thanks to its exclusivity and rarity."
The car was garaged in a barn in the Black Forest, Germany.
Breeze blocks propped it up to stop it rolling forward.