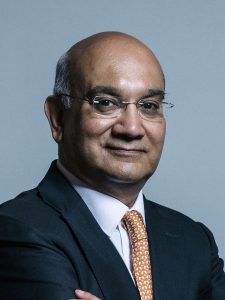 A standards watchdog has found Labour MP Keith Vaz guilty of damaging the reputation of Parliament.
He could be suspended for six months, the longest period imposed on an erring MP.
And, if the Commons agrees the finding the sanction will trigger the terms of recall legislation.
That will enable constituents to sign a petition on whether Mr Vaz should be made to seek re-election.
The Parliamentary Commissioner for Standards inquiry said the MP's "inability to provide a single, consistent, plausible account of events did him no favours".
The Sunday Mirror claimed Mr Vaz offered to buy cocaine for male prostitutes in September 2016.
The MP reportedly told the men he was an industrial washing machine salesman called Jim.
After publishing the story Mr Vaz apologised for his behaviour.
He resigned as chairman of the Home Affairs Select Committee.
Kathryn Stone, the Parliamentary Commissioner for Standards, said Mr Vaz gave the inquiry numerous varying accounts of the evening.
In one he "declined to comment on details of his encounter" with the male prostitutes "on grounds of the medical condition of amnesia".
He then claimed the meeting was set up to "discuss interior decoration".
And, in another asserted that "a spiked drink was administered to him".
The inquiry ruled that "the welter of documentation and procedural challenges" produced by Mr Vaz were designed to "throw dust in the eyes" of the Commissioner and the Committee.
Ms Stone also decided there was "no reason" to doubt the "genuineness" of the recording of Mr Vaz with the young men