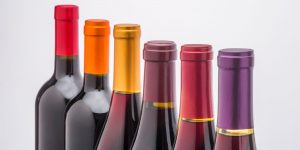 Cheers! The Government has postponed a mountain of paperwork that would have added ten pence to a bottle of wine.
The suspension of import certification documents will save the wine industry more than £70 million a year.
The Wine and Spirit Trade Association (WSTA) said the move was a "huge victory" for wine businesses and consumers.
It feared the requirements would have hit the industry hard and "massively restricted consumer choice."
Now, importers will not have to supply forms for nine months, or during a Brexit transition period.
Miles Beale, CEO of the WSTA, said:
"The government's actions are a victory for common sense and will be met with a sense of relief by the UK wine industry as the threat of a £70m bill has been removed.
"As we made clear in our lengthy discussions with government officials had paperwork requirements not been suspended it would have added a massive burden on businesses and consumers alike."