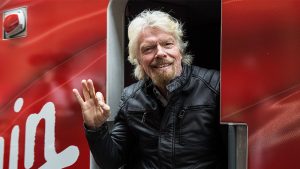 Billionaire Sir Richard Branson backs a second Brexit referendum, believing the decision would be overturned.
Returning to another public vote could happen if Prime Minister Boris Johnson fails to pass his proposed deal through parliament.
Sir Richard, 69, said:
"If there is a second referendum – and if you look at all the polls it looks like people realize they were misled and they would vote conclusively to stay in Europe – I would certainly recommend that's how they should vote.
"If that happened, we would see the pound roaring back up, we would see trade trying to get back to the levels before the last referendum, and it would be happier days all around."