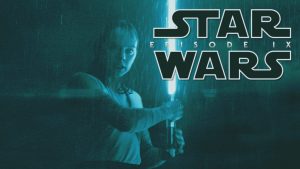 The final trailer for Star Wars: Episode IX has been released.
It was unveiled during half time of an American football match between the New York Jets and New England Patriots.
The Rise of Skywalker is directed by JJ Abrams.
The film focuses on the regrouping of the Resistance following heavy losses against the First Order and Kylo Ren in The Last Jedi (2017).