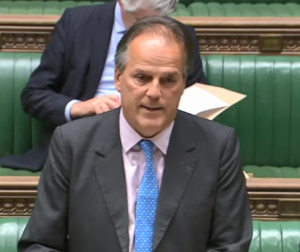 Former minister Mark Field has quit as a Conservative MP, blaming "Brexit divisions" for his departure.
Mr Field, the member for City of London, has successfully been elected five times for the constituency.
But he won't be standing at the next General Election.
Mr Field, who was recently suspended as a Foreign Office minister after "man-handling" a woman protester at a dinner, said:
"The current speculation that a General Election may be imminent has forced me to reach the very difficult decision not to offer myself as your candidate.
"I am proud of my local reputation as a moderate, consensual MP, invariably keen to work effectively across party lines to the benefit of constituents and communities alike.
"But this pragmatic, co-operative approach has been tested to destruction in the fractious, febrile and deeply divisive aftermath of Brexit."
He feared that divisions over Brexit, and our future relationship with the EU, will "dominate and define domestic politics for many years to come."