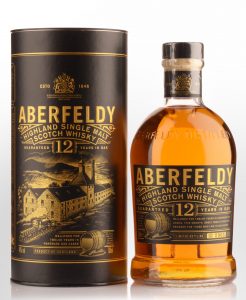 Scotch whisky sales could drop by 20% in a year after America imposed hefty tariffs.
The whopping 25% levy on single malts started last week.
The US market accounts for nearly 11% of global volume.
Karen Betts, chief executive of the Scotch Whisky Association, said:
"This is very bad news for our industry.
"That single malts are being targeted is particularly damaging for smaller producers, who stand to be the hardest hit.
"Scotch whisky has been imported tariff-free to the United States for the last 25 years.
"This move undermines decades of hard work and investment which has seen Scotch whisky sales boom in the US.
"It will impact both our industry and its supply chain."
Ms Betts added: "In time, consumer choice will diminish, and Scotch whisky companies will start to lose market share.
"In Scotland and throughout our UK supply chain, we expect to see a dropping-off in investment and productivity.
"Ultimately, jobs could be at risk."
The tariffs have been imposed by the US in response to the EU's subsidising of plane-maker Airbus.
Ms Betts said: "It means that Scotch whisky is now paying for over 60% of the UK's tariff bill for the subsidies it provided to Airbus, eight times more than the next most valuable UK product on the tariff list.