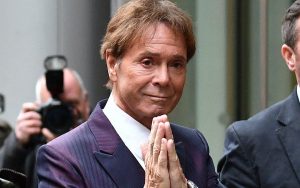 Pop singer Sir Cliff Richard is to tour again to celebrate his 80th birthday.
The Great 80 Tour starts next September and is still on the road when Sir Cliff hits his birthday weeks later.
He ends the tour with two dates at London's Royal Albert Hall.
Sir Cliff is one of the most successful musicians ever.
He's sold more than 250 million records worldwide.
He's the only singer to have number one UK singles in five consecutive decades.
He started out in the 50s with his backing group The Shadows – who became international stars themselves.
Sir Cliff was recently awarded damages and costs by the BBC and South Yorkshire Police after a raid was filmed on his home.
It was claimed he'd sexually assaulted someone.
He was not arrested, and no charges were ever brought.
It's said he's now moved to America after the trauma of the false accusation.