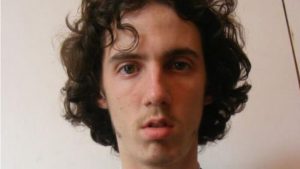 Richard Huckle – Britain's worst paedophile – has been stabbed to death in his prison cell.
The 33-year-old was serving 22 life sentences after admitting 71 offences against 22 children.
Most were committed in Malaysia and Cambodia where Huckle worked as a teacher.
Prison guards at HMP Full Sutton in East Yorkshire found him in his cell.
He'd been repeatedly stabbed with a home-made blade.
A Prison Service spokesman said: "HMP Full Sutton prisoner Richard Huckle died on 13 October.
"It would be inappropriate to comment further while a police investigation is ongoing."
The 33-year-old former grammar school boy targeted poor communities in Malaysia and Cambodia.
He systematically abused boys and girls as young as six months old between 2006 and December 2014.
He was arrested as he returned to Britain for a Christmas holiday.
Investigators from the National Crime Agency said the scale of the offending was "unprecedented and exceptional".
Although his crimes took place overseas, prosecutors made use of Section 72 of the Sexual Offences Act which allows a UK national to be charged in Britain for offences committed abroad.