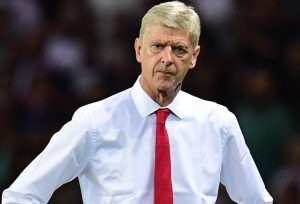 Former Arsenal manager Arsene Wenger is to write about his years at the Premier League club.
It's been rumoured the Frenchman was writing about his definitive time at Highbury and later the Emirates Stadium.
Now, publisher Weidenfield and Nicolson has confirmed the book will be out next year.
"My Life in Red and White" is Wenger's first book.
Alan Samson, chairman & publisher of Weidenfeld & Nicolson, said the former manager was "one of the greatest and most influential coaches and managers of modern times".
He added: "Arsene Wenger is the man who changed the entire face of football in this country,"
"He is a revolutionary manager whose influence, not only at Arsenal for an amazing 22 years but also on the national game, has been profound.
"He altered the habits of players, yet far more significantly he opened our eyes and broadened our minds.
"For more than two decades he brought to the Premier League as much vivid colour and excitement as anyone could, exemplified by the silk and steel of his immortal 'Invincibles'."