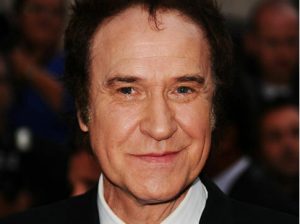 The Kinks' Ray Davies – one of pop's greatest songwriters – wants to compose an opera.
Sir Ray, who founded the band in the 60s with his brother Dave, wants to make his dream a reality.
The 75-year-old musician said:
"I have the time.
"I've got this mad idea to do an opera, my kind of opera.
"It will have a groove."
The Kinks – whose hits include Waterloo Sunset, Sunny Afternoon and Lola – had a considerable influence on bands and artists.
The Jam, Oasis and Blur all cite Davies as playing an inspiring part in their music.
Sir Ray said: "It's flattering. They saw something in us worth being inspired by."
The Davies brothers always had a strained relationship and the Kinks eventually split.
However, plans for a reunion could now be scuppered by Sir Ray's desire to pen an opera.