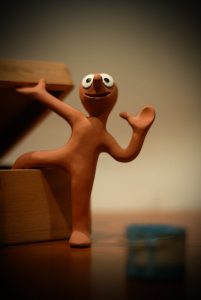 Morph – the animated clay figure – is to make a comeback.
Its makers have announced a series of five-minute episodes to bring the naughty character to a new audience.
Morph made his debut in 1977 with TV presenter Tony Hart.
The impish spirit was always making trouble for artist Hart – spilling paint and interfering in his pictures.
Morph lived in a wooden pencil box.
He would "morph" from a small ball of clay into his character – then just as quickly disappear.
His makers Peter Lord and David Sproxton created Morph from a precisely weighed 162-grammes ball of clay.
The duo had recently formed the animation company Aardman, which went on to make Wallace and Gromit.
Mr Lord: "As we speak, back at the studio in Bristol, they're building the sets in readiness.'
"It's visual comedy.
"You have to do it all by body, expressions, and good visual joke telling.
"So, I look at Buster Keaton films and Charlie Chaplin films, to remember what great silent comedy can be."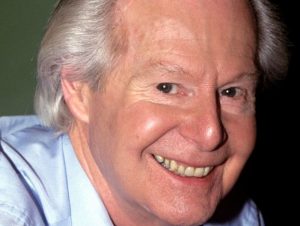 Tony Hart