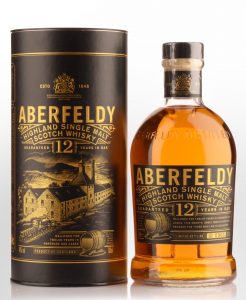 Single malt whisky from Scotland is to be hit by a whopping 25 per cent tariff by America.
The new duty starts on October 18th.
The price hike has been imposed by the Trump administration in retaliation against EU subsidies given to plane maker Airbus.
Last year Scotch whisky exports to the US were worth more than £1 billion.
Karen Betts, chief executive of the Scotch Whisky Association, said:
"This is a serious situation for the industry.
"We heard overnight that a 25 per cent import tariff will be imposed on all single malts into the United States and also all Scotch whisky liqueurs, and that's from a position of zero.
"We've had a zero tariff on imports to the United States for the past 25 years, so this is quite a hike."
Scottish Labour's shadow Cabinet secretary for finance Rhoda Grant said:
"This will be a serious blow to the Scotch whisky industry.
"People's jobs and living standards should not be put at risk because of a dispute between politicians.
"It is no surprise Donald Trump doesn't care about this.
"He has spent his whole life using his inherited wealth and power to exploit working people.
"The UK Government must do all it can to ensure the United States reverses this decision."
Scottish Conservative shadow finance secretary Murdo Fraser said:
"This is obviously a very serious blow to the Scotch whisky industry.
"We will be speaking to our colleagues in the UK Government to see what can be done to sort this out.
"Ultimately, the responsibility here lies with the EU as it stands, and they are the ones who will need to explain to the sector why this has happened.
"This is something that needs to be resolved as a matter of urgency."
Brussels has threatened to retaliate in turn against US goods.