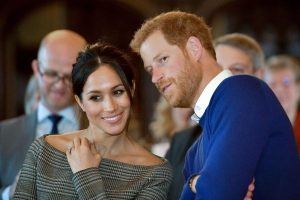 Prince Harry is stepping up his legal action against the tabloid press.
He has launched a lawsuit against the owners of The Sun and Daily Mirror for allegedly hacking his mobile phone.
The allegations were filed at the High Court last week.
The move comes only days after the Duke and Duchess of Sussex took action against the Mail on Sunday.
They claim the newspaper printed a letter Meghan has written to her father after her wedding.
The Prince's spokesman said: "We have initiated legal proceedings against the Mail on Sunday, and its parent company Associated Newspapers, over the intrusive and unlawful publication of a private letter written by the Duchess of Sussex, which is part of a campaign by this media group to publish false and deliberately derogatory stories about her, as well as her husband."
And, in a rare statement afterwards, the Prince added:
"My wife has become one of the latest victims of a British tabloid press that wages campaigns against individuals with no thought to the consequences – a ruthless campaign that has escalated over the past year, throughout her pregnancy and while raising our new-born son."
Any cash won in the case will reportedly benefit an anti-bullying charity.