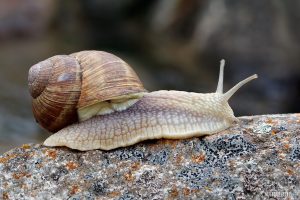 More than 500 snails have been moved from a site planned for a two-and-a-half mile by-pass.
The Roman snails – Helix pomatia – were re-homed during work on the A120 in Hertfordshire.
The snails were hand-picked by a team of ecologists from the £40 million project.
A spokesman for Hertfordshire County Council said:
"They're a protected species, so we have to make sure we move them to a suitable new habitat.'"
The snails have moved to an area near the village of Little Hadham.
The species is covered in England by the Wildlife and Countryside Act.