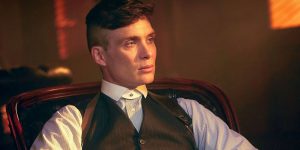 Peaky Blinders star Cillian Murphy has been linked to be the next James Bond.
He would be the second Irish actor to take on the role – Pierce Brosnan played 007 in four films from 1995 to 2002.
Murphy also faces competition from fellow Irishman and Poldark hero Aidan Turner.
A reluctant Murphy thought, however, there was little chance of him landing the job.
He said: "It seems to be a way of generating business for bookies.
"So, someone who happens to be in a TV show and wears a tux occasionally is the next Bond.
"Having said all of that, it's incredibly flattering to be in that conversation.
"However, I think it should be a woman [next]."
In the meantime, Daniel Craig is still 007 and appears in his final Bond picture "No Time to Die" in April 2020.