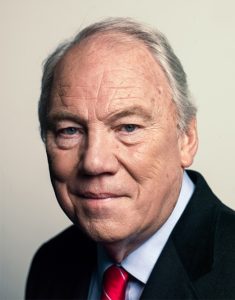 The former BBC and ITN newsreader Peter Sissons has died.
He was aged 77.
Mr Sissons spent 45 years as a broadcaster and presenter of Question Time.
A statement from his agent said:
"We are sad to announce that Peter Sissons, the former presenter on ITN, Channel 4 and the BBC, died peacefully last night in Maidstone Hospital, Kent.
"His wife and three children were with him and wish to pass on their thanks to the hospital staff who were so caring and fought gallantly to save him to the end."
Mr Sissons was born in Liverpool.
He went to the same primary school as John Lennon and George Harrison, and the same grammar as Paul McCartney.
He went on to study at Oxford.
Mr Sissons joined ITV in 1964 and moved to the BBC in 1989.
He retired in 2009.