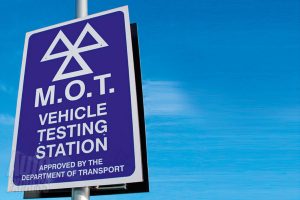 Nearly half of drivers think an MOT is a guarantee their car is safe for a year.
Many assume once the car has passed its test, they have to do nothing until renewal.
A study by Halfords of 2,000 drivers found more than 40 per cent rely totally on the MOT as a safety check.
Aaron Edwards, of Halfords Autocentres, said:
"An MOT is only a certificate to say the car is safe to drive the moment it has been tested, so it is concerning that so many motorists treat it as a service.
"It only confirms that your car is roadworthy at that point in time and is no guarantee that things won't go wrong before the next test.
"It is not a guarantee that the car is in good running order six months down the line, and it is vital that motorists carry out regular checks as well as an annual service.
"Good car maintenance is important for safety purposes as well as the car's performance."
Worryingly, the study found 11 per cent of motorists aren't sure when their vehicle's MOT is due.
Not having an MOT risks a fine up to £1,000 and will invalidate their insurance.
Aaron Edwards added: "When it comes to selling your car, prospective buyers may be put off if they see it has previously failed an MOT.
"A car failing its MOT is a red mark on the car's history, but it can also reveal that people are driving around in a badly maintained car.
"We advise the public to carry out regular safety checks and an annual service on their car."