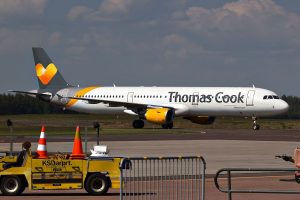 City lawyers advising failed travel firm Thomas Cook are said to have billed the company weekly to ensure its fees were paid.
The move by UK law firm Slaughter and May meant they wouldn't be in a long queue of creditors when the firm finally collapsed last week.
The disclosure comes as the company's 21,000 staff face a long wait for a final pay packet.
And Thomas Cook bondholders will be almost wiped out by the shutdown.
MPs have now launched an inquiry into executive pay, stewardship and accounting practices at Thomas Cook.
Over the last five years directors have been paid more than £20 million as the firm fought a rear-guard action to stay afloat.
London lawyers Slaughter and May had an insight into Thomas Cook's dire financial position.
And billed their clients weekly.
It's widespread practice for law firms to bill clients each month or even longer.
Trade unions were outraged by the revelation.
Diana Holland, of Unite, said: "This is really shocking.
"How can the demands of wealthy lawyers take precedence over the pay of workers, who have lost their jobs and will not be paid their monthly salary which they are owed and is due next Monday?
"The actions of the lawyers clearly demonstrate that urgent steps needed to be taken, but nothing was done to protect the loyal workforce."
Slaughter and May have declined to comment.