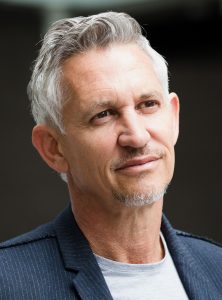 Former England striker Gary Lineker has told pushy parents at kids' games to "shut up and let them play".
He said mums and dads were "instilling fear" into their children – even "damaging" them.
The Match of the Day presenter said he'd seen one angry touchline parent grab his child by the neck and scream "if you play like that you'll never make the grade".
Lineker, who scored 48 goals for his country, added:
"I'm thinking 'mate, he'll never make the grade anyway, so just chill, let him enjoy his football'."
The former England skipper said he often found himself standing near parents shouting.
He said: "And 99.9% of what they say is wrong, damaging their children.
"The truth is they'll reach the level they'll reach anyway.
"If you play football or any sport with fear, you will perform less well.
"What else in life can give you the massive adrenaline rush of sport?
"There's nothing like it.
"Sport is real-life drama.
"I know it's too important to us and we overreact in a way, but imagine being without it, without that emotion."
Last year The Football Association started a campaign to improve grassroots football.
Plans inclue the behaviour of parents, volunteers, coaches and players between seven and 18.