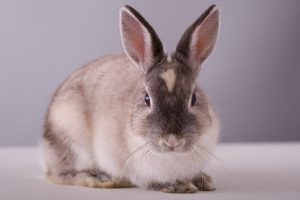 Pet bunny rabbits destroy £50 million of household fittings and furniture every year.
They munch and chomp their way through electric cables and soil carpets.
A survey reveals that Britain's one million families with rabbits spend £46.8 million on repairs and cleaning bills.
That's nearly £50 per bunny.
However, dogs were the most destructive pets racking up an annual bill of £800 million – about £80 a year per dog for the country's ten million canine owners.
Luckily, for the 12 million cat owners their pets only destroyed items worth £340 million a year.
A total of £1.2 billion of damage is caused a year by pets.
The survey of 2,200 animal owners was conducted for furnishings supplier Thomas Sanderson.