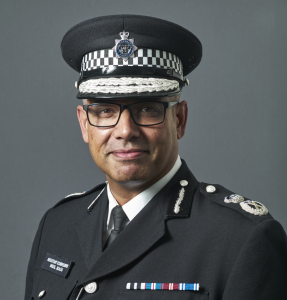 Far-right extremism is the fastest growing terror threat to Britain, claims a police chief.
In the last 30 months, seven out of 22 foiled terror plots have been perpetrated by right-wing extremists.
Metropolitan Police Assistant Commissioner Neil Basu, head of counter terrorism, said the planned attacks were aimed to kill.
And they mimicked those by jihadists – including knife attacks and improvised explosive devices (IEDs)
Mr Basu said his team was currently looking at more than 800 terror investigations.
About 10 per cent were linked to the extreme right wing.
He said: "It's small, but it's my fastest-growing problem.
"The lone actor threat is the biggest problem.
"We are bringing the full might of the UK counter-terrorism machine to bear against those extremists of any ideology who wish to do us harm or incite violence.
"And that is evident not only in the number of plots we have foiled, but also the number of convictions we have achieved and continue to chase through the courts.
"Despite the increases, right-wing terrorism remains a relatively small percentage of our overall demand.
"But when nearly a third of the plots foiled by police and security services since 2017 relate to right-wing ideology, it lays bare why we are taking this so seriously.
"As a proportion of our overall threat it's definitely increasing, whereas the Islamist threat is staying the same, albeit at a very high level."
Mr Basu said young people – particularly those with mental health issues – were vulnerable to be radicalised.
He said children young as 14 years-old have been linked to right-wing terrorism.
Hope Not Hate chief executive Nick Lowles said: "We have long warned about the rising threat from the far right.
"Small groups of hardcore Nazis are increasingly willing to commit extreme acts of violence, while a wider pool of DIY fascists are engaging in campaigns of harassment against public figures, especially those who oppose Brexit.
"It is essential that the police track the most extremist groups, but it is also vital to have robust security arrangements for candidates in any forthcoming election."