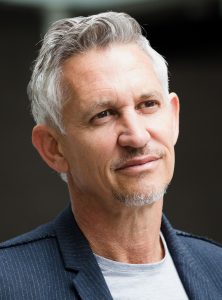 Gary Lineker has told his BBC bosses he'll take a pay cut from his £1.75 million yearly salary.
The "Match of the Day" host was revealed as the broadcaster's biggest earner during the last financial year.
The former England striker also hosts other BBC programmes.
He is currently re-negotiating his BBC contract.
It's said Lineker has a £30 million fortune from his days as a leading goal scorer for Spurs, sponsorship deals and television adverts like Walkers Crisps.
Lineker, 58, said: "I love my job at the BBC, and I enjoy doing it.
"I'm currently negotiating a new contract with them and I'm volunteering to take less."
The BBC has been under fire for axing free television licences for the over 75s while paying its stars high salaries.