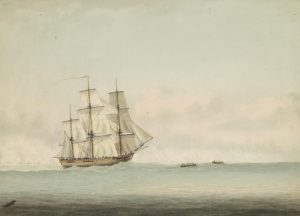 Captain Cook's Endeavour which discovered Australia might have been found by scientists.
The ship completed its mission nearly 250 years ago.
After a chequered history, she was eventually scuttled in Newport Harbour, Rhode Island, America in 1778.
It's still uncertain if it is the Endeavour, but samples and scans of the submerged wreck have interested researchers.
Kathy Abbass, of the Rhode Island Marine Archaeology Project, said:
"We do not think we are going to find something that says 'Captain Cook slept here' -that is not likely.
"But if we find some of the smaller stuff that is consistent with how we know she was used – as a transport and as a prison ship in Newport, then we know we have found her.
"Everything we see this year is consistent with it being the Endeavour, and we have seen nothing that says it can't be.
"It is exciting, we are closing in."
If the ship is positively identified the site will be excavated.
The HMS Endeavour is one of the most famous ships in naval history.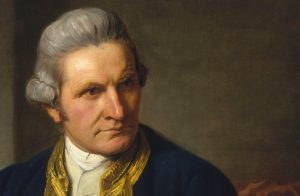 It was sailed by Captain James Cook and his crew to discover the East Coast of Australia in 1770.
It was decommissioned shortly after its return to Britain and sold into private hands.
She was re-called into action when Britain hired her as a troop transporter in the American War of Independence.
Her last known sighting was around 1778 when she was deliberately sunk.