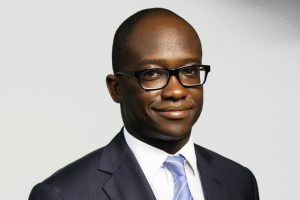 Another Conservative MP has left the party to join the Liberal democrats.
Former Tory minister Sam Gyimah was stripped of the party whip last week after voting against a No Deal Brexit.
The East Surrey MP – a die-hard Remainer who's called for a second referendum – was unveiled at the Lib Dem's conference in Bournemouth.
He's the third Tory to defect to the party – and the sixth MP – in the past three months.
He was greeted by a standing ovation after being introduced by Lib Dem leader Jo Swinson.
Ms Swinson said the defector had "stood up for liberal principles, for liberal values, for their beliefs with great integrity".
She added Mr Gyimah "been prepared to lose the whip" and "would not follow Boris Johnson taking our country off a cliff edge".