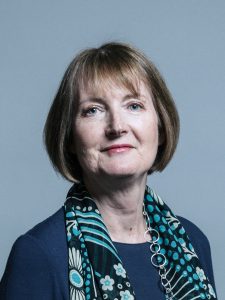 Harriet Harman will stand to be the next Commons Speaker.
The Labour MP and Mother of the House – the longest continuously serving female MP – wants to fill the post vacated by John Bercow.
Mr Bercow, a divisive Speaker, announced he'd step down on October 31st – the Brexit deadline day.
Ms Harman said it was the Speaker's job to "ensure Parliament can have its say."
She added that the Speaker must be "scrupulously neutral".
She said: "This is a Parliament in very difficult times.
"We have got very divided times in the country and Parliament itself is divided.
"I think what Parliament has to do, and the Speaker has to do, is to ensure that Parliament can have its say… and that is what John Bercow has sought to do.
"Once you offer yourself for election as Speaker, you are making a promise you will set [your party] aside and be neutral, so whoever [is Speaker] will have to go through that transition.
"I would be a champion for Parliament.
"I think the relationship between Parliament and public is very difficult at the moment, and I think a really confident, positive voice speaking about the importance of Parliament with the public is necessary at this time."
Other MPs looking to stand include Conservative Sir Edward Leigh, Labour's Chris Bryant and the SNP's Pete Wishart.