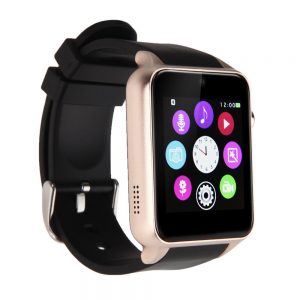 Watches and internet-enabled devices should be banned from the exam room.
A report by the independent commission into malpractice said an overall ban was needed.
It said UK exam invigilators were "unable to distinguish" between ordinary watches and smartwatches.
The report for the Joint Council for Qualifications was chaired by Sir John Dunford.
Sir John said: "I think watches have now come into the same category as iPads and mobile phones and everything.
"Young people tell the time by looking at their phone but use their watch to look at their emails and Google."
He said some watch screens can switch easily between a clock face or an internet search engine, "giving a very difficult job to invigilators."
Sir John said: "It can look as if it's a time-telling watch and actually, you press a button and it becomes an email-type watch."
He added that increasingly "miniaturised" technology made it easier for students to cheat.