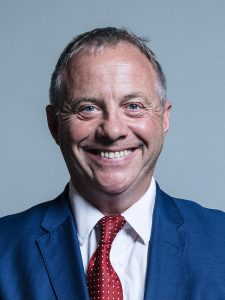 Long serving Labour MP John Mann has quit the party to become the Government's anti-Semitism tsar.
Mr Mann, 59, has been an MP for Bassetlaw in the Midlands for more than 18 years.
He used his departure to criticise Labour leader Jeremy Corbyn.
Mr Mann said he would "never forgive" him for allowing the party to be "hi-jacked" by anti-Semites.
Mr Mann said: "Corbyn has given the green light to the anti-Semites and, having done so, has sat there and done nothing to turn that round.
"Every time I go into a meeting with a group of Jewish people, I wince when they raise the issue of the Labour Party and Corbyn.
"It is impossible to overstate the anger that I have about that. He has not just hijacked my political party – he has hijacked its soul and its ethics.
"I will never forgive him for that."