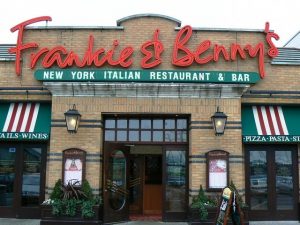 At least 124 Frankie & Benny's and Chiquito diners will close after The Restaurant Group announced a £79 million first-half loss.
The branches will go over the next six years.
Sales have continued to fall – despite re-vamped menus – coupled with a weak trading period, "extreme weather" in 2018, and the men's football World Cup.
Debbie Hewitt, the chairman of the group, said it was taking a cautious approach to the struggling casual dining chains amid a "consumer environment that is tough with all sorts of uncertainty."
She added: "We are mindful of the headwinds in the casual dining sector and the meaningful uncertainties created by the potential of a no‐deal Brexit and are planning with this in mind.
"However, our business is now better diversified and purposefully positioned to benefit from multiple opportunities for growth."