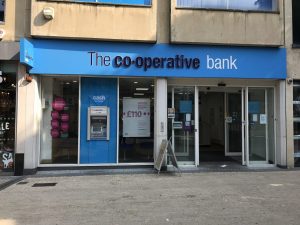 The Co-op Bank has warned its profitability is under strain because of keen pricing in the mortgage market.
The first half of 2019 has seen its losses narrow.
The lender posted a statutory pre-tax loss of £38.5 million compared to £39.5 for the same period in 2018.
The UK bank said competition in home loans and interest expenses incurred from issuing debt had squeezed its margins.
Further falls are expected for the second half of the year.
In a move to return to profit Chief Executive Andrew Bester said the bank was focusing on cutting costs.
He added that the bank was targeting "moving to sustainable profits from 2021 and beyond".
Co-op Bank almost collapsed in 2013 and was rescued by a consortium of US hedge funds.