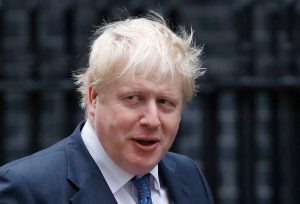 Since winning the keys to Number 10, Prime Minister Boris Johnson has seen his Tory party take a 17-point lead in the polls.
Meanwhile, support for both Jeremy Corbyn's Labour Party and Nigel Farage's Brexit Party has slipped.
A survey by KantarTNS between August 15th and 19th gives the Conservatives 42 per cent – 17 points higher than a May poll.
Labour is down six points to 28 per cent and the Brexit Party is on five per cent, five points lower than May.
The Liberal Democrats – who also have a new leader in Jo Swinson – have stayed put on 15 per cent.
It's thought Mr Johnson's tough "come what may, do or die" stance on leaving the EU on October 31st has boosted ratings.
Using the KantarTNS findings, the Electoral Calculus website predicts if there was a snap General Election the Tories would gain a majority of 192.
The Tories would win 421 seats as Labour slumps to a mere 151 MPs.
The Lib Dems would see a rise in their performance with 22 seats, up from its current 12.
The Brexit Party and the Greens would finish without any MPs.
And, the SNP would remain static with the 35 seats it already holds.