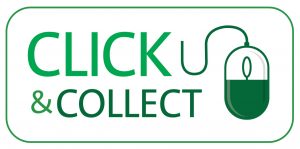 Click and Collect customers are failing to pick up more than £225 million of ordered goods a year.
One in seven on-line shoppers admitted they'd not collected items, a survey has revealed.
Nearly one in three questioned by Barclaycard said it was too much trouble and hassle.
Many blamed long queues and poorly staffed collection points.
Despite these customer grievances, the research found that well-run click and collect services do benefit the high street.
Nearly 90 per cent of retailers said click and collect had increased footfall over the last two years.
And, almost all (97 per cent) said they'd benefitted from extra revenue by offering click and collect.
Kirsty Morris, a director at Barclaycard payment solutions, said that the service is a "win-win for both retailers and consumers."
"Brands have the opportunity to not only increase the number of shoppers through their doors but also to reduce costs and returns, while generating revenue from 'Click & Collectors' purchasing additional items in-store."