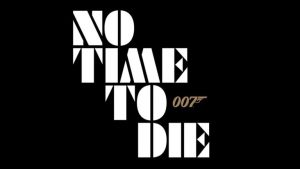 The next James Bond film title is to be No Time To Die.
The film's official Twitter page confirmed the news about the 25th outing for 007.
It's the last time Daniel Craig will play the Ian Fleming anti-hero Bond.
The picture had been given the working title of Shatterhand, but it was agreed No Time To Die better fitted the franchise.
The film finds 007 leading a peaceful life in Jamaica, until his old CIA friend Felix Leiter turns up asking for help to rescue a kidnapped scientist.
The script is written by Phoebe Waller-Bridge who sprung to prominence after her BBC comedy series Fleabag and international success with Killing Eve.
It is directed by Cary Fukunaga after the original choice Danny Boyle dropped out over "creative differences".
Filming at Pinewood Studios and in The West Indies has been be-set with problems, including Craig, 51, breaking an ankle.
No Time To Die will be the fifth and final James Bond movie to star Craig as secret agent 007.
He started in 2006 with Casino Royal, followed by Quantum Of Solace, Skyfall, and Spectre.
Bohemian Rhapsody Oscar winner Rami Malek is to play the villain.
The film is due for release in April 2020.
https://www.youtube.com/watch?v=KA3kQKTbjzs