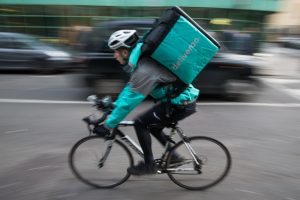 The UK tech sector has received a "staggering" £5.5 billion of investment in the first seven months of 2019.
The growth was spearheaded by American and Asian investments in "unicorns" – privately held startup companies valued at more than $1 billion.
Key investment targets have been Deliveroo, Greensill, Checkout.com and Ovo Energy.
The Department of Digital, Culture, Media and Sport's digital economy council revealed that the UK has overtaken the US for investment per capita.
American and Asian investors ploughed £3.1 billion into British firms during the period, making up 55% of all funding.
Nicky Morgan, Secretary of State for Digital, Culture, Media and Sport, said:
"These fantastic figures show the confidence overseas investors have in UK tech with investment flows from the US and Asia at an all-time high.
"We have a longstanding reputation for innovation and the statistics endorse our reputation as one of the best places in the world to start and grow a digital business."
Will Shu, founder and chief executive officer of Deliveroo, said:
"The UK is a fantastic place to start and grow a tech company, attract talent and, ultimately, turn great ideas into products and services that consumers know and love.
"These figures underline the real potential that the UK tech sector has.".