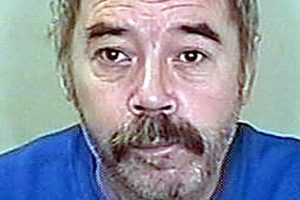 The man who tricked the police into thinking he was the Yorkshire Ripper has died.
John Humble – notoriously known as "Wearside Jack" – completely disrupted the murder inquiry.
His taunting letters and tapes were believed whole-heartedly by the man in charge of the Ripper inquiry.
As a result, the false trail led to at least three more women falling victim to lorry driver Peter Sutcliffe.
Humble, aged 63, died from alcohol abuse.
Friends say he "drank to forget".
In 1978, as the country was gripped by fear with the Ripper killing at will, Humble sent detectives a two-minutes' message and three hand-written letters.
West Yorkshire police Assistant Chief Constable George Oldfield, who was leading the inquiry, was conv­inced the man on the recording was the killer.
He played the tape at a press conference.
The voice said: "I'm Jack. I see you are still having no luck catching me.
"I have the greatest respect for you George, but Lord!, you are no nearer catching me now than four years ago when I started. I reckon your boys are letting you down, George. They can't be much good can they?"
"At the rate I'm going I should be in the book of records… I'll keep on going for quite a while yet. I can't see meself being nicked just yet…
"Well, it's been nice chatting to you, George. Yours, Jack the Ripper."
Oldfield launched a £1million publicity campaign to find the man with the distinctive Wearside accent and questioned 40,000 men.
During that time, quietly spoken Yorkshireman Sutcliffe, of Bradford, was questioned by detectives but released – partly because he didn't sound like Wearside Jack.
Humble realised the police were taking his tape and letters seriously and called to say it was a hoax.
But he wasn't believed.
Humble's con began in March 1978 with a letter to police and another to the Daily Mirror.
It said: "I told [Oldfield] and I am telling you to warn them whores I'll strike again and soon when heat cools off."
Police received a third letter in March 1979.
Serial killer Sutcliffe was finally caught in Sheffield and jailed for life for 13 murders and seven attempted murders.
He later wrote to Humble and told him he had "blood on his hands" for at least three of the murders.
Humble remained free for another 30 years.
He had been in trouble with the law in 1991 and gave a DNA sample after being arrested for being drunk and disorderly.
In 2005 a cold case review by West Yorkshire police matched that DNA to a sample taken from one of his hoax letters.
He was jailed for eight years for perverting the course of justice.
Under interview after his arrest in 2005, he said: "[The Ripper case] was getting on my nerves. It was on the bloody telly all the time. I shouldn't have done it. I know that – because it's evil."