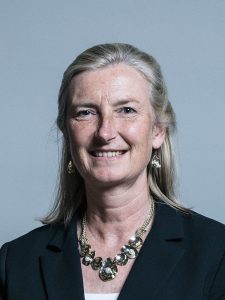 MP Sarah Wollaston is to join the Liberal Democrats – her third party in a year.
She will "cross the floor" today as newly appointed Lib Dem leader Jo Swinson makes her first speech.
Dr Wollaston started out as a Conservative MP before switching to the ill-fated Change UK party.
Another Tory MP, Philip Lee, is also expected to move to the Lib Dems – possibly at the party's annual conference.
His defection would cost Mr Johnson his Commons majority.
The Lib Dems have seen a large upturn in fortunes over the last year.
Support has risen to 20% in the recent local and European elections.