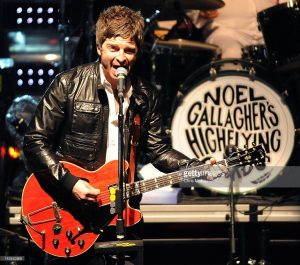 Former Oasis frontman Noel Gallagher says he's taking his family away from London after a man was stabbed on his street.
He said the city was "too dangerous" to raise a family.
In 2019 alone 84 people have been stabbed to death on the capital's streets.
Noel, 52, told the Irish Independent: "We didn't want the kids growing up in London.
"We've had two stabbings outside our house in the last while.
"I live, as you can imagine, in quite an affluent area.
"At one end of the street is one housing estate and the other end is another housing estate, and they are currently at war."
Noel is married to Sara MacDonald, 47, and has three children – Anaïs, 19, Donovan, 11, and eight-year-old Sonny.
He added: "One guy was multiple [sic] stabbed in the middle of the f***king day and an air ambulance had to come and land in the middle of the street and all the streets were taped off."
He said another fear factor was his children being mugged on the Tube for their phones.
The family will move to the countryside and Noel will commute to London.