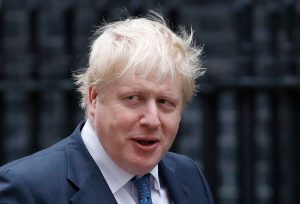 Boris Johnson could be preparing for a November general election – possibly days after Britain leaves the EU.
Whitehall budgets are being rushed through in a bid to fulfil the Prime Minister's high spending promises on the NHS, education and the police.
And, Mr Johnson steadfastly refuses to rule out calling a snap poll.
Remainers fear he'll use the tactic to thwart them stopping No Deal.
Labour leader Jeremy Corbyn has asked Sir Mark Sedwill, head of the civil service, to stop Mr Johnson if he tries to dissolve Parliament before the Brexit October 31st deadline.
Other MPs want the Queen to sack her Prime Minister if he tries to hold on to power after losing an anticipated vote of no confidence.
It's expected that Mr Corbyn will soon demand a no confidence vote in the Commons.
Mr Johnson and his allies are lured towards an election by recent polls indicating he's in the public favour.
His tough no-nonsense stance on Brexit has won over voters.
He's twice as popular as Mr Corbyn, and his party is nine points ahead of Labour on 31 per cent.
However, the early election call needs to consider the dangers of the resurgent Liberal Democrats, and the power of the Brexit party to split the Leave vote.
Whitehall pundits reckon Mr Johnson may well have some bartering to do with Brexit leader Nigel Farage to avoid defeat.