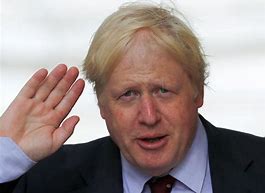 Boris Johnson has moved a step closer to calling a snap general election after hiring an election guru.
He has taken on Isaac Levido as his director of politics and campaigning.
Mr Levido was a key player in the team that saw David Cameron take the keys to Number 10 with a small majority in 2015.
However, he hasn't always delivered a winning hand.
He worked on the unsuccessful bid by Zac Goldsmith to be Mayor of London in 2016.
And, he was involved in Theresa May's disastrous election campaign a year later.
After calling a snap election Prime Minister Mrs May lost her majority.
Mr Levido is the former deputy to Australian Sir Lynton Crosby, the man behind Cameron's win that ended the coalition with the Liberal Democrats.
He will be working with Mr Johnson's newly appointed chief of staff and Vote Leave mastermind Dominic Cummings, Politico reports.
Despite Mr Johnson insisting the "last thing I want" is a general election, political analysts believe Mr Levido's appointment is an indicator he might go to the polls sooner rather than later.