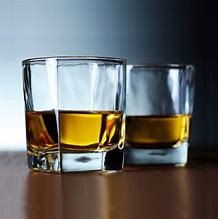 Scientists have invented an "artificial tongue" that can detect subtle differences in whisky.
The technology can pick up on the distinctions between drams with 99 per cent accuracy.
It can also distinguish between spirits aged for 12, 15 and 18 years.
It's hoped the device will help identify counterfeit whiskies.
Alasdair Clark, of the University of Glasgow's School of Engineering, said: "We call this an artificial tongue because it acts similarly to a human tongue.
"Like us, it can't identify the individual chemicals which make coffee taste different to apple juice, but it can easily tell the difference between these complex chemical mixtures. "
"While we've focused on whisky in this experiment, the artificial tongue could easily be used to 'taste' virtually any liquid, which means it could be used for a wide variety of applications."