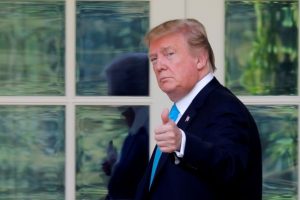 Donald Trump's recent state visit to Britain cost the police nearly £3.5 million to manage.
 Tens of thousands of people protested against the visit, and more than 6,300 police officers were needed over two days to control crowds in London and Portsmouth.
 More than 2,700 personnel were deployed at Stanstead to guard the President when Air Force One landed on June 3.
 Only four arrests were made during the protest in the capital – one for having pepper spray, another for possessing a class B drug, and two for "outraging public decency".
 Under a Freedom of Information request it's been revealed that the Metropolitan force spent more than £800,000 on overtime.
 Infrastructure costs were £215,000, £31,385 on transport, £23,000 on hotels, £34,481 on catering and £41,000 on mutual aid.
 The extra spending comes at a time when the Met is under pressure to reduce costs.