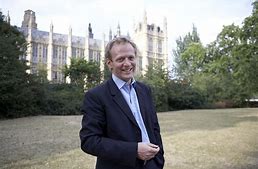 Boris Johnson's majority of one could be wiped out after a Tory MP threatened to cross the floor and join the Liberal Democrats.
Dr Phillip Lee, a staunch Remainer and second EU-referendum advocate, says he'll spend the summer break pondering his next move.
Mr Johnson's first few days as Prime Minister has seen his party lose the Welsh seat of Brecon and Radnorshire to the Lib Dems.
If Dr Lee crossed over the opposition parties would have one more vote than the Government.
Dr Lee, MP for Bracknell, said: "I'm really not comfortable about my party pushing for no-deal Brexit without proper consent of the public.
"Purely on the national interest, I think it's wrong to do this. But party politically I think it's narrowing our base in a way that I don't see how we win elections.
"And if you don't win elections in a democracy you don't have power and you can't do things you want to do. It's just simple reality.
'I'm sort of sitting here, looking on and – yeah – I'm going to spend the summer thinking a lot."