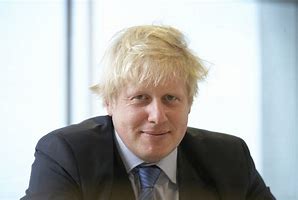 Boris Johnson
By Philip Braund
A No Deal Brexit blitz is being launched to ensure Britain is ready to leave the EU – with or without a deal.
Prime Minister Boris Johnson has ordered a publicity campaign to let everyone in the UK knows "what's what" before the October 31st deadline.
It thought the information deluge will also grab the attention of Brussels, demonstrating just how serious the UK is on leaving "come what may – do or die".
A Brexit booklet containing everything the country needs to know about leaving – or staying – is being sent to 27 million homes.
The postal campaign will be backed by television and newspaper adverts.
Nearly £100 million has been set-aside for the project.
To show his steely determination Mr Johnson has also set-up a "war cabinet" to push through an EU departure "by any means necessary".
The "A Team" is made up of six senior Brexit ministers – Mr Johnson, Michael Gove, Sajid Javid, Dominic Raab, Stephen Barclay and Geoffrey Cox.
Mr Johnson hopes the elite squad will circumvent Whitehall mandarins trying to slow down preparations.
Mr Gove, who is responsible for a No Deal outcome, has warned the government is working on the "assumption" that the UK will crash out of Europe on the 31st.
He said the EU has, so far, refused to renegotiate the terms of Britain leaving.
Consequently, the UK needs to focus on a No Deal plan.
The new Chancellor Mr Javid is expected this week to find £1 billion to fund the scheme.